Journey of a Thousand Thanks
Arlington National Cemetery
Washington DC
August 14, 2009


Greater Washington DC Chapter Troopers Chuck Smith, Curtis D. Womack, Ruben Hamilton and Hardrick Crawford together with members of the Buffalo Soldiers Motorcycle Club, Maryland Chapter, joined Ms. Keela D. Carr in laying a wreath at the Tomb of the Unknown Soldier. Ms. Carr had just completed a cross country trek to raise funds for homesless veterans. Ms. Carr is a 36 year old fitness trainer with great concern regarding the plight of veterans who served their country loyally but now find themselves homeless.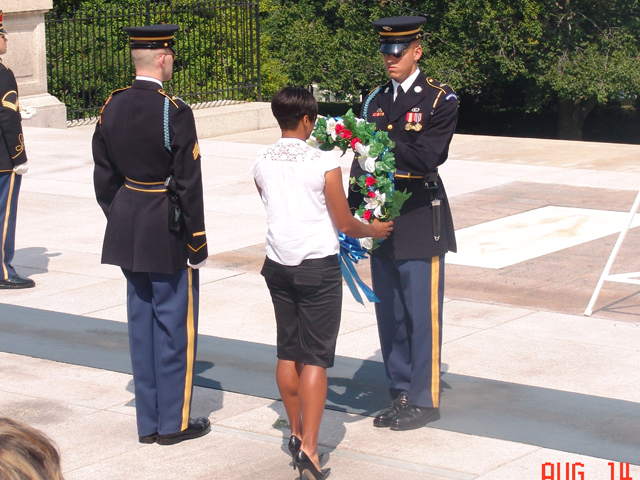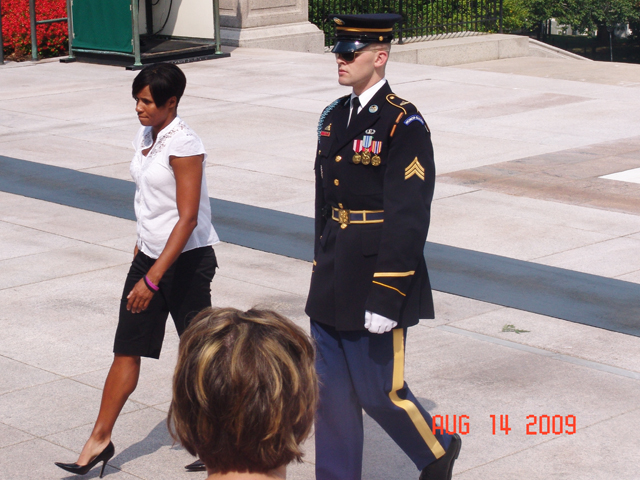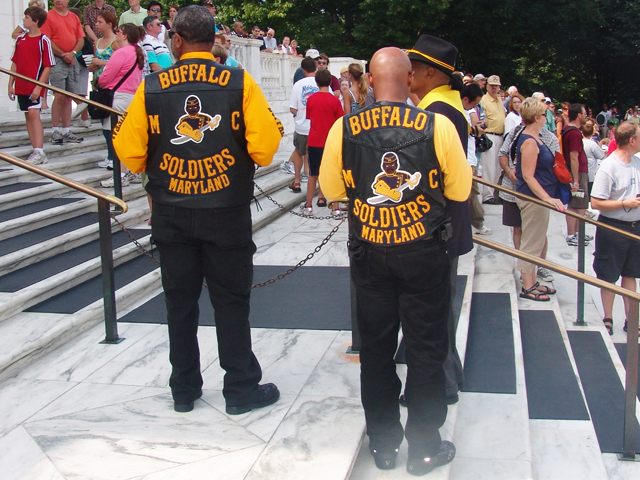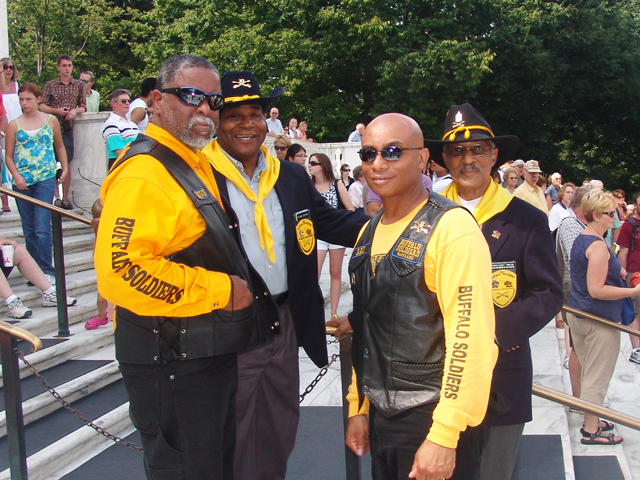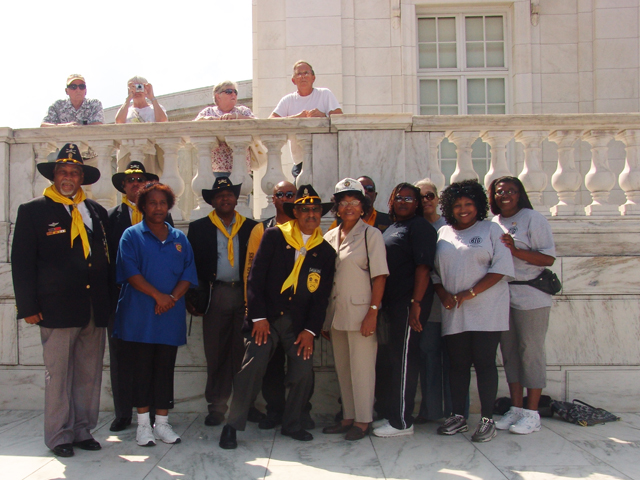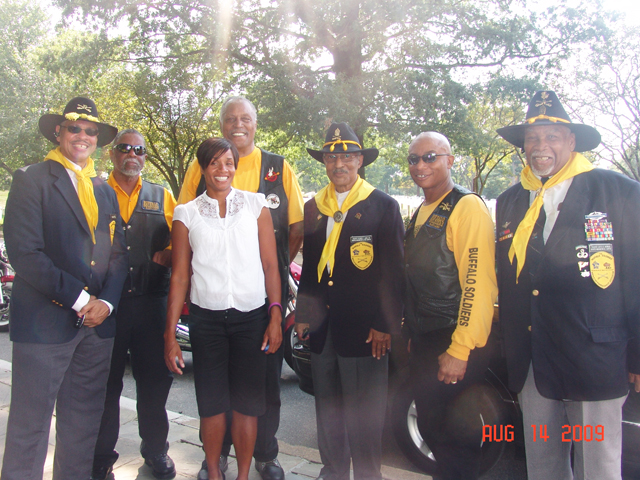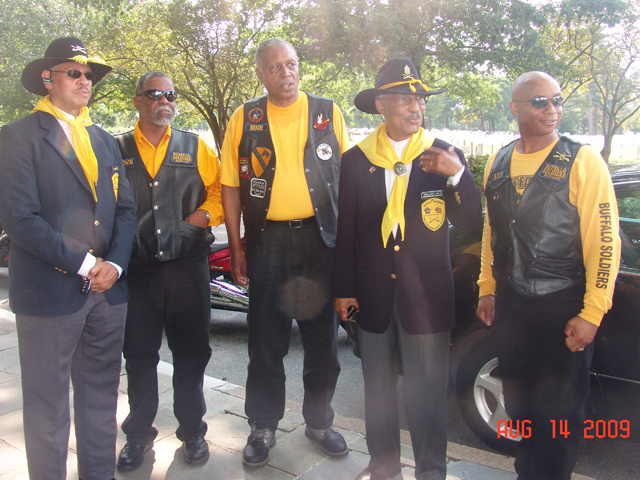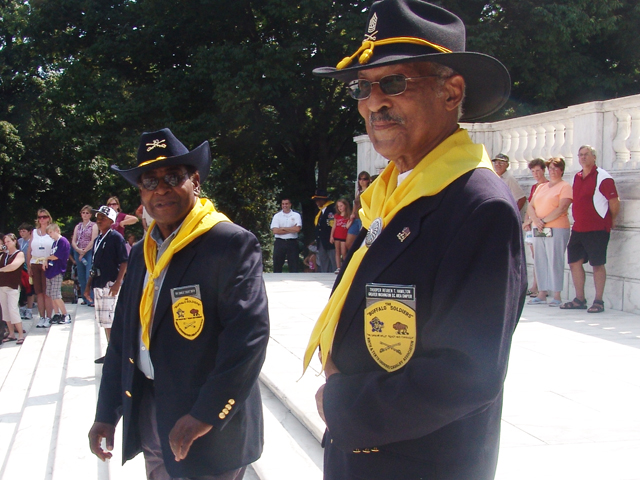 Return to 2009 Presentations Page