District of Columbia World War I Memorial
75th Annual Commemorative Observance
West Potomac Park
Washington, DC
May 16, 2010
3:00 pm




Keynote Speaker, D.C. Superior Court Judge Robert R. Rigsby was the first sitting judge to serve in a war zone. Judge Rigsby heard cases involving U.S. soldiers during his six month tour of duty. While stationed in Kuwait, Judge Rigsby traveled back and forth to Iraq. You see, Judge Rigsby is also Colonel Rigsby, an Army Reserve Officer and veteran of the Judge Advocates Corps.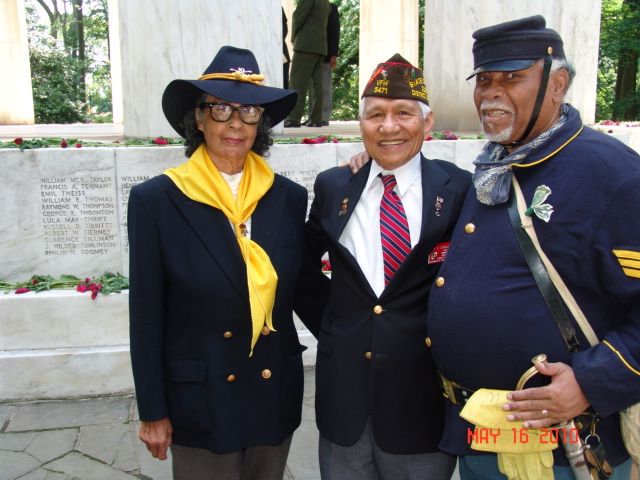 Trooper Clarke, Jay F. Cabacar, State Commander, District of Columbia VFW and Trooper Womack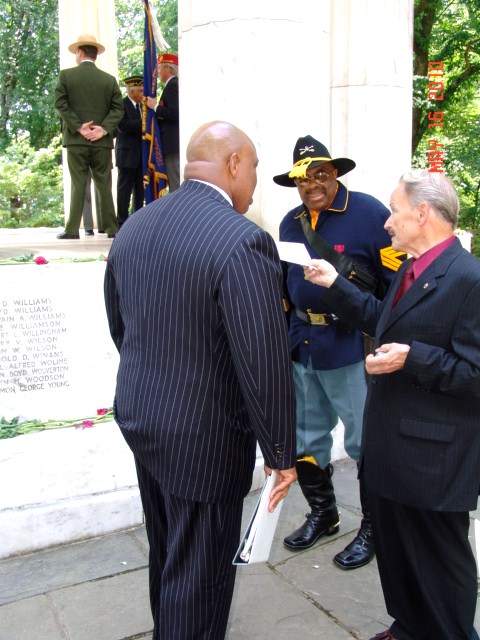 Keynote Speaker The Honorable Judge Robert. R. Rigsby, District of Columbia Superior Court, Trooper Hunter,
and May Day Corporation Chairman Thomas C. Kouyeas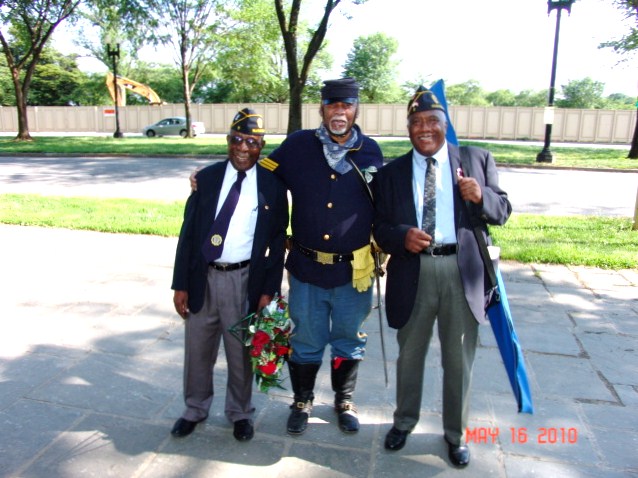 Trooper Womack and two members of American Legion Post 5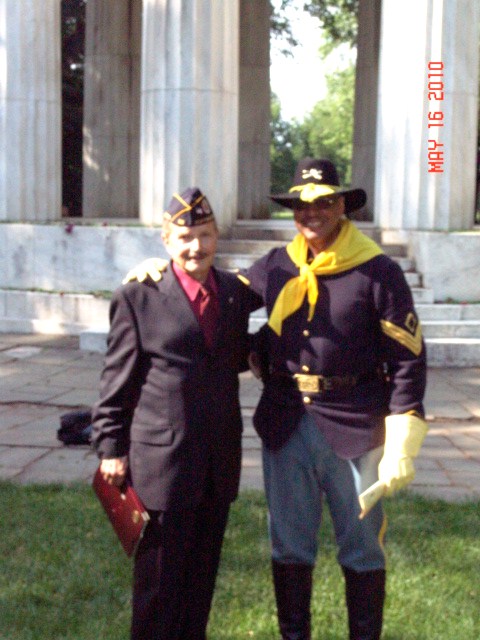 May Day Corporation Chairman and Past D.C. Department Commander
of the American Legion Thomas C. Kouyeas and Trooper Crawford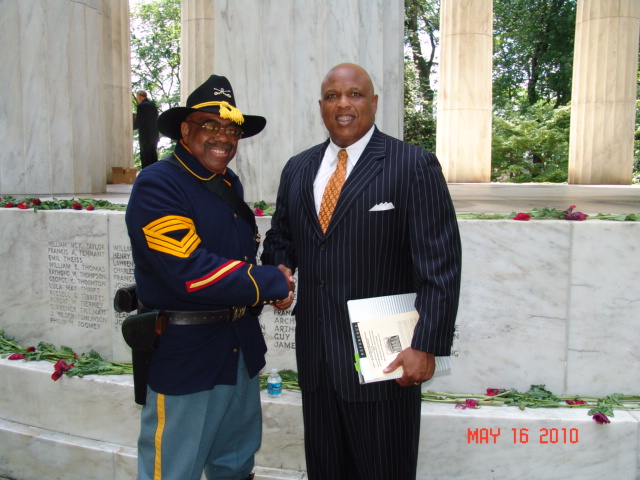 Trooper Hunter and Judge Rigsby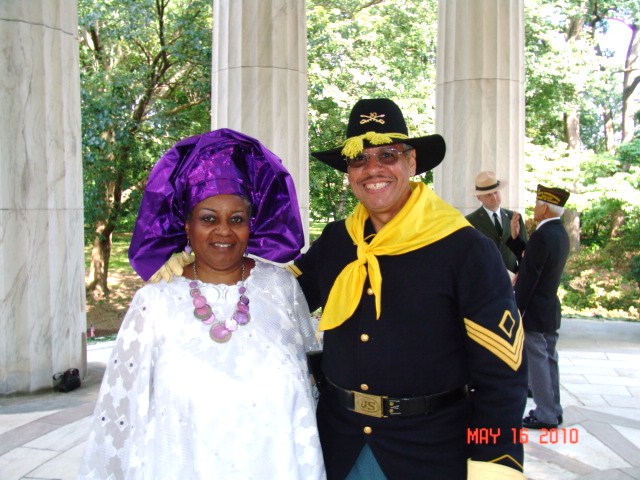 Vocalist Mary Ellen Williams and Trooper Crawford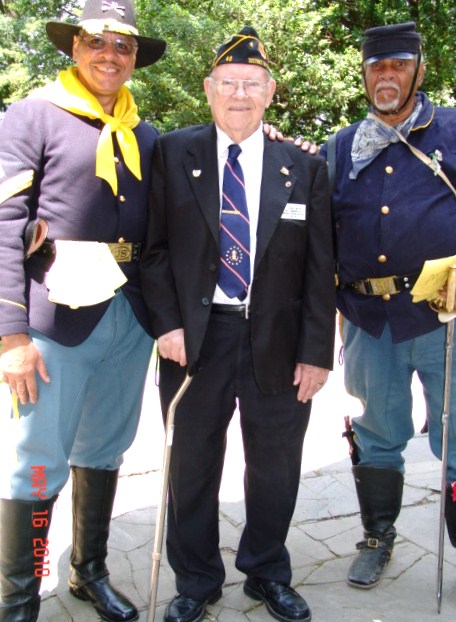 Troopers with Alwin V. Miller, Past Commander, D.C. Department, American Legion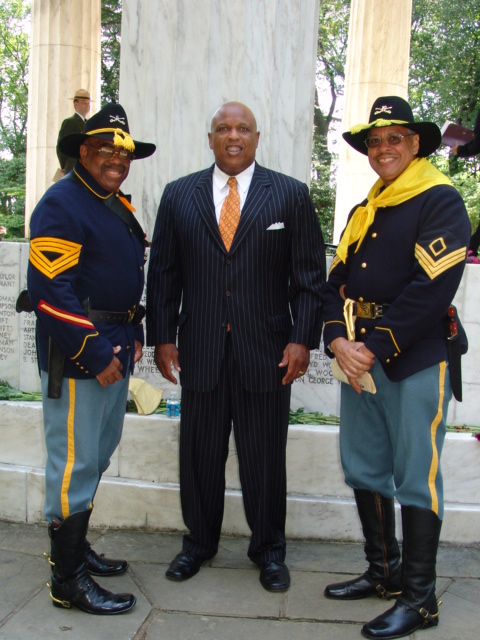 Judge Rigsby with Troopers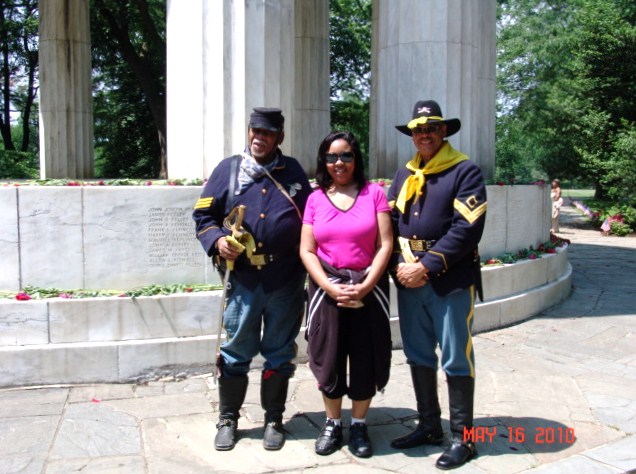 Troopers with Memorial Attendee

Return to 2010 Presentations Page