Wreaths Across America

Arlington National Cemetery
Arlington, Virginia
December 11, 2010



Trooper Lynn R. Hill represented the 9th & 10th (Horse) Cavalry on Saturday, December 11, 2010,
at Arlington National Cemetery for "Wreaths Across America." There were 24,500 wreaths placed
on graves and 7,600 participated in the wreath laying. This is the 19th year and Trooper Hill's
18th year participating in "Wreaths Across America." Trooper Hill had the opportunity to
talk with school kids from New York, Delaware, Pennsylvania, Frederick, Maryland, Fairfax,
Virginia and Culpeper, Virginia answering questions about the cavalry uniform and the
Buffalo Soldiers. Next year will be the 20th Year, and the Maine State Society will place
300,000 wreaths, one for every grave at Arlington National Cemetery.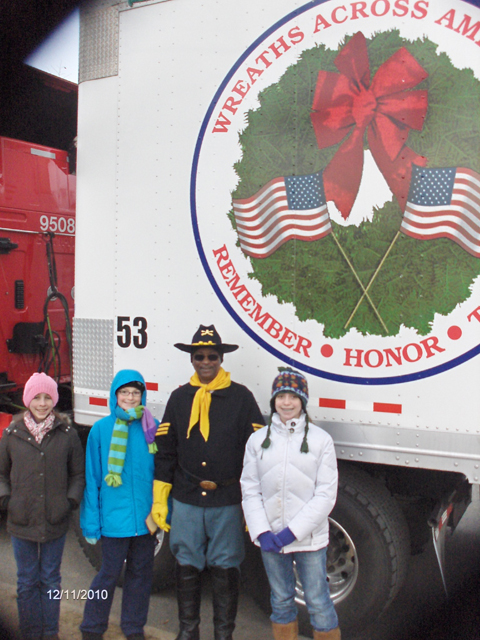 Trooper Lynn R. Hill with young volunteers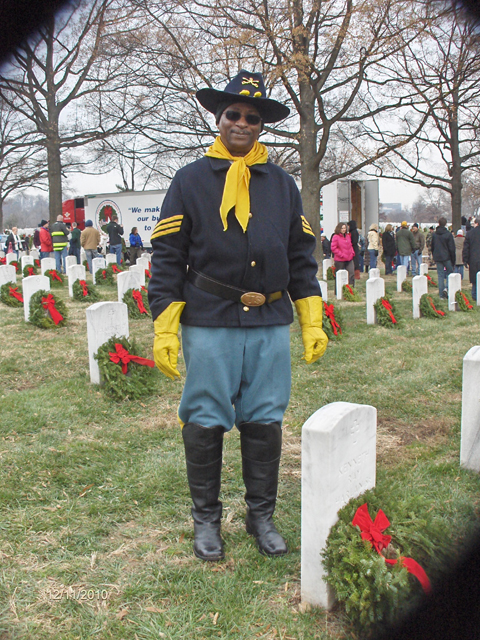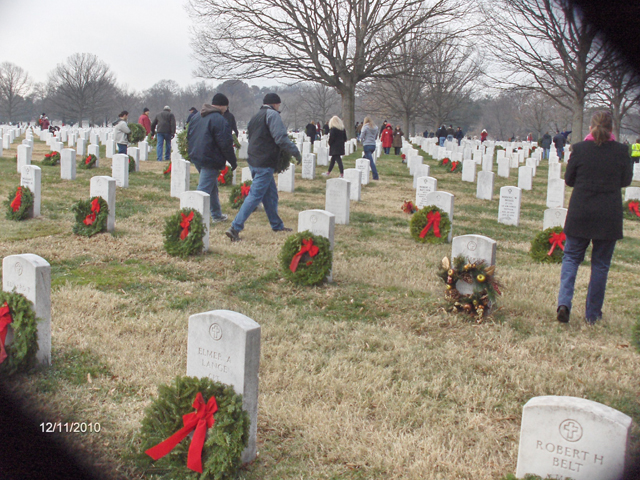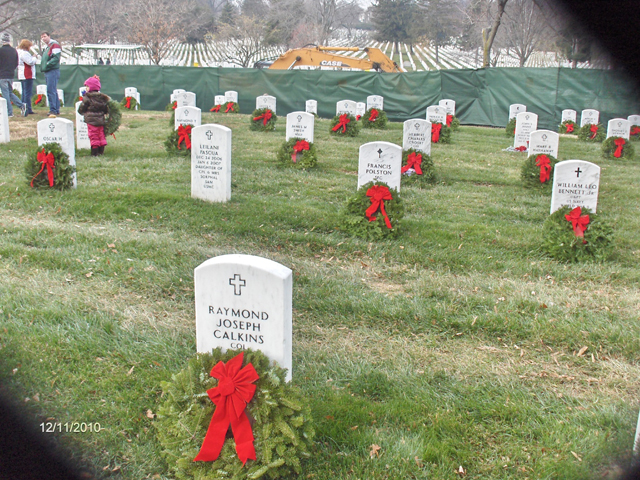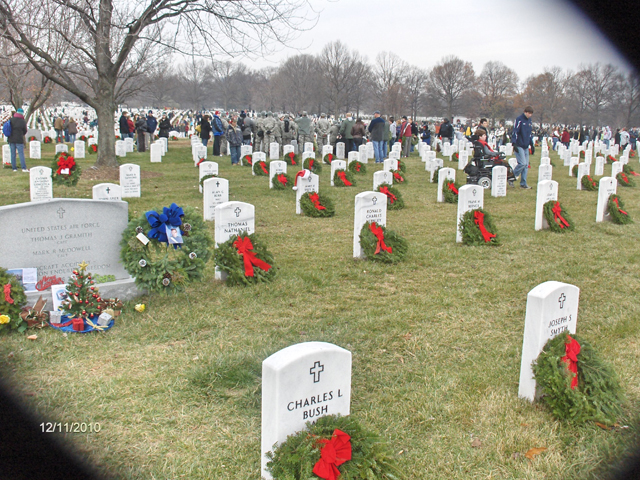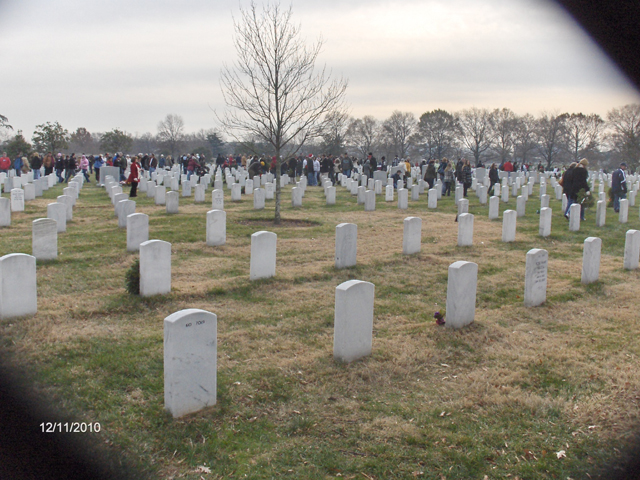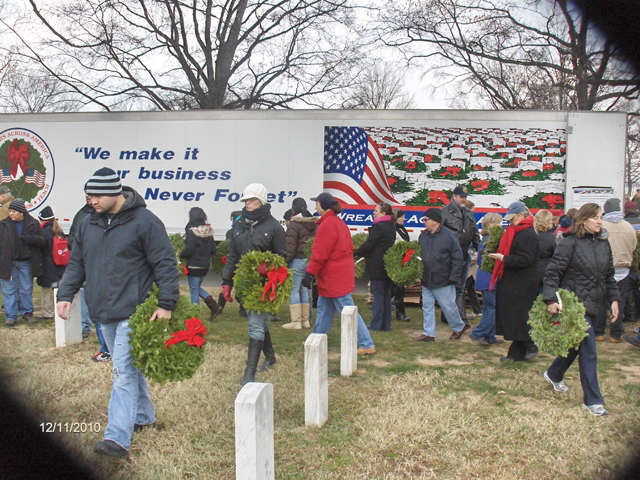 Return to 2010 Presentations Page